Providing You With Exceptional Vehilce Transportation & Moving  Services!
We provide vehicle transport, moving & driving labor for the customer who does not have the time or the desire to move their own items or drive their vehicle from point A to point B.
Our mission is to provide quality service. Call us for a quote at (641) 201-1999 or book us for your next move by clicking the button below!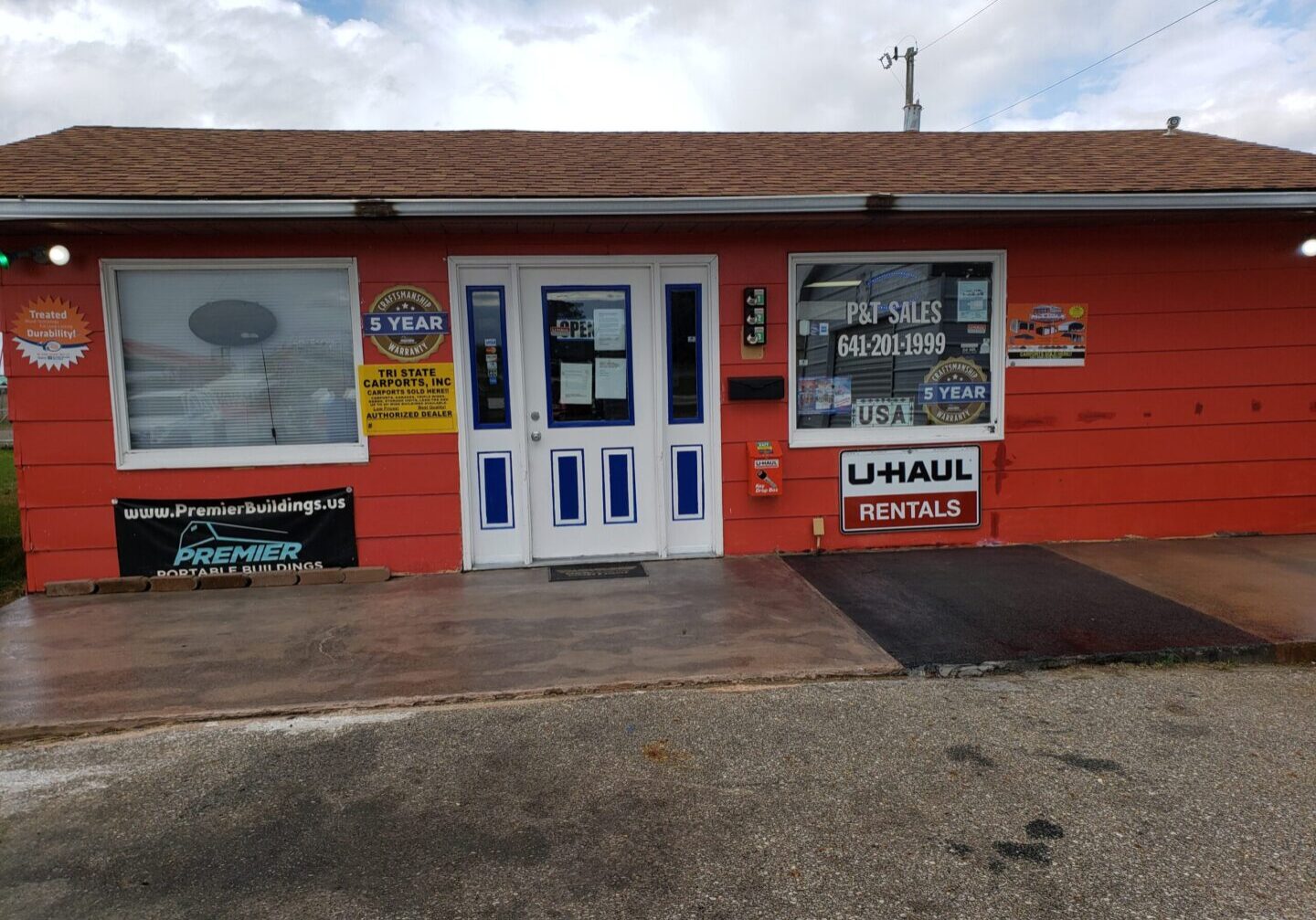 P&T Sales is comprised of a used vehicle dealership with custom mechanical services, and tristate metal garage dealerships, secure outdoor storage, and we are an authorized U-Haul dealer and MovingHelp services.
P&T Sales Secure Outdoor Storage was developed in September 2011, in between Mason City and Clear Lake. Since then, we have added transportation and service products. Our facilities are monitored with state-of-the-art technology. Our customers have 24-hour access to light and monitor secured outdoor storage.
At P&T Sales, we'll give you the attention and personal service that the big guys do not. P&T Sales has been in business in our current location since 2011, so let us put our experience to work for you. At P&T Sales, we provide our customers high-quality services personalized for their unique needs.
At P&T Sales, we specialize in matching Mason City area drivers with the vehicles they need, at the best rates available. We work hard to provide drivers with reliable transportation at low prices, and that's why our clients come back again and again for their car needs.
Our reputation speaks for itself, and over the years, we have come to be known as the place for quality, reliable used cars, trucks and SUVs. Buyers come from throughout the Mason City area and its suburbs just to experience our superior service! Those buyers know that when they deal with P&T Sales, they will get a fair price, taking the pain out of car buying and making the process simpler.
At P&T Sales, we offer new inventory daily, including vehicles in every price range. That said, we are proud to specialize in low to mid-priced vehicles, and we pride ourselves on our affordability. No matter what you are looking for or what you end up buying, you can rely on P&T Sales for quality service. We bring our ethics and our values to every deal we make, and we are not satisfied until you are.
At P&T Sales, our mission is to provide real value for our clients. We treat everyone - customers, employees, partners and others - with the utmost respect. We have developed a strong foundation built on efficiency, professionalism and reliability, all with the goal of building one of the best and most admired used car dealers in the region.
We invite you to contact us today. We will return your phone call or email quickly, and when you buy from us once, you will see why so many Mason City area drivers come to us again and again.
Come in today and see how we can help you with used vehicles, new , outdoor storage, or  along with automotive services. We have you covered.
However, if we do not have what you are looking for, we will find it! We know what we are doing, and we are dedicated to keeping you safe on the road and providing great deals. Your satisfaction is our highest priority! P&T Sales Financing Application.
Schedule Your Appointment Today